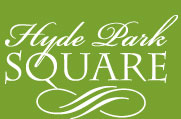 Some of Cincinnati's most expensive real estate can be found in Hyde Park. Its one of the top walking neighborhoods in our city which has made in popular over the years. Located just minutes to downtown, UC, Xavier and the Airport, HP Square offers dining and great upscale shopping, a small park and fountain. I like the Hyde Park area because it offers one of the City's nicest shopping centers and good organic grocery stores. The area offers 2 country clubs and 2 nice parks. A lot of really cool architecture, contemporary and historic estates and arts & crafts bungalows can be found throughout the Hyde Park area.
Hyde Park offers quick access to the best public schools, special needs schools and private catholic schools in the city. Easy access to our elite Public High School Walnut Hills to the Springer Center for learning disabilities this area offers families a great variety. For their official web site: www.hydeparksquare.org.
I have sold many homes in Hyde Park over the years and can help you maneuver this market easily!